Lion's Yawn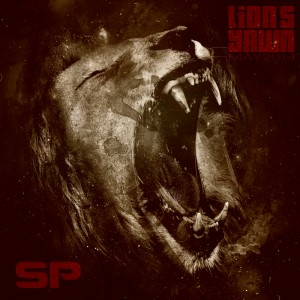 Two in one month?! Oh yes. SP brings another mix your way this month, this time diving into the jungle / ragga side of drum & bass!
"I saw a conversation on Facebook the other day from a local reggae DJ making mention of how he missed club nights of jungle and dnb around our area, and it got stuck in my head… I'd been wanting to do a ragga-type dnb mix basically since I'd met this guy, and when I woke up this morning, the idea was still in my head. So I brewed a pot of coffee, plugged my headphones in, pressed record, and this is what I had about 45 minutes later."
Spanning the influential sounds and voices of artists like of Buju Banton, Top Cat, Congo Natty and more, combined with current tracks and remixes from Chase & Status, Serial Killaz, Mob Tactics and others, this one is dubby, heavy and just plain solid from start to finish.
(This mix is hosted on the Subliminal Messages server, so click the download link in the player below.)
SP - Lion's Yawn
Tracklist:
Lion Fiya – Stick By Me
Deekline & Ed Solo – Ragga Muffin
Serial Killaz,Tenor Fly, Blackout Ja & Run Tingz Cru – Bun Babylon (UK Jungle Mix)
Danny Byrd ft. General Levy – Rah! (Stray Remix)
A Sides & MC Fats – Dreaming (Serum & Bladerunner Remix)
Rob Blaze – Sound Boy
David Boomah ft. Solo Banton – Hot Girls (Aries Remix)
Deekline & Ed Solo – No No No (Serial Killaz Remix)
Mob Tactics ft. Elephant Man – Crazy Hype
Buju Banton – Walk Like A Champion (Serial Killaz Remix)
Mutt vs Million Stylez – Miss Fatty Bootleg
Johnny Osbourne – Rock It Tonight (Marcus Visionary Original Dubplate Mix)
Congo Natty ft. Nanci Correia & Daddy Freddy – Get Ready VIP (Serum & Northern Lights Remix)
DJ Rap – Spiritual Aura (Silent Code Remix)
Top Cat – Dubplate Chop (Ray Keith Mix)
Heretic – Oyster & Conch Remix ft. Beenie Man
Serial Killaz – Worries In The Dance
Ricky Tuff – Good Ol Days
Chase & Status – International