As promised…
On last week's show, SP promised a new mix for all the Subliminal Messengers since we're taking this Friday off (not by choice, by the way – other obligations). Well, today, he delivered.
The new mix is called, simply, "Midweek Moombah," and features the emerging sound of Moombahton (although this is more 'moombahcore'Â  – the more aggressive stuff) and producers like Heartbreak, Munchi, Sluggo, Mendez and more.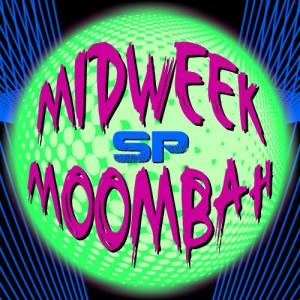 Prepare yourself: this one is pretty heavy.
Tracklist:
Heartbreak – The Legend
Trowa – Boochie Boochie Bango
Nerd Rage & Sluggo – El Cuco
HULK – Invasion (MoomBROton VIP)
Figure – Aliens Moombah Too (Crowd Control Remix)
Mendez – Feel This Shit!
Heartbreak – King Kong
Pickster & Melo – Going Out To The Hardcore
Mendez – Pum Pum 2011
Skrillex – Ruffneck (Relok Remix)
EatEmUp & Sluggo – OMFG
Long Jawns x Billy The Gent – Chick Like This
Heartbreak & Munchi – Faceoff
Rusko – Hold On (Sub Focus Remix – The Mane Thing Moombahcore Edit)
Vaski – Spacemen (Dillon Francis Remix)
Toddla T – Take It Back (Dillon Francis Remix)
HULK – Sergio
(This mix contains A LOT of explicit lyrics. Consider this your "Parental Advisory" notice)