A new studio mix from SP!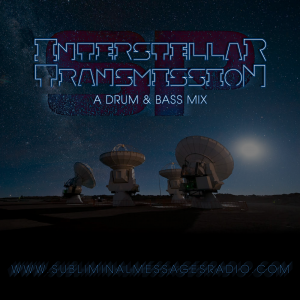 This time around, SP finds just the right tunes for a winter journey into the deeper regions of the unexplored territory that lies just outside our stratosphere. From the lush soundscapes of Silent Dust's "The Sun Also Rises," to the synthetic rhythms of Mav's "Gracelight" and beyond, Interstellar Transmission takes you beyond the stars and into the endless reaches of the galaxy. Hit the jump for the tracklist and download, with a brief description of the mix from SP himself…
A few words from SP on this mix:
I really felt like doing another "Where I'm At" mix – covering more of the autonomic sound like I did on Volume 1, but that's not really where I'm at right now. So, instead of focusing on that vibe, I went with more the atmospheric drum & bass sound, but aimed for more of the ethereal-sounding tunes… and of course, the ones that had the right vibe to really create a concept mix of sorts, similar my NO ESCAPE! Halloween mix.
This mix – as are all his studio mixes – was mixed live, in one take, at Subliminal HQ.
SP - Interstellar Transmission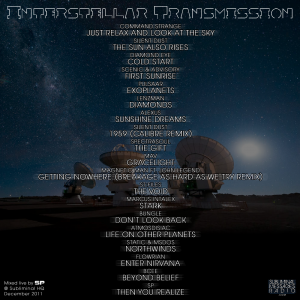 Tracklist:
Command Strange – Just Relax And Look At The Sky
Silent Dust – The Sun Also Rises
Diamond Eye – Cold Start
Scenic & Advisory – First Sunrise
Pulsaar – Exoplanets
Lenzman – Diamonds
Alexus – Sunshine Dreams
Silent Dust – 1959 (Calibre Remix)
Spectrasoul – The Gift
Mav – Gracelight
Magnetic Man ft. John Legend – Getting Nowhere (Breakage As Hard As We Try Remix)
ST:Files – The Void
Marcus Intalex – Stark
Bungle – Don't Look Back
Atmosdisiac – Life On Other Planets
Static & mSdos – Northwinds
Flowrian – Enter Nirvana
BCee – Beyond Belief
SP – Then You Realize